Want to submit an event to the Startup Durham Region calendar for syndication? Add it here. All events are moderated for approval prior to being added to the calendar.
Learn Series: Cannabis
November 28, 2018 @ 8:00 am

-

10:00 am
Event Navigation
On October 17 t
he recreational use of cannabis became legal in Canada.
 Currently, cannabis is the most prevalently used illicit drug in the country. The passing of this legislation will create new challenges and questions for employers and members of leadership. H
ow do you define impairment and fit for work? How do you protect your rights as an employer and those of your employees and customers? 
What types of tasks are safety sensitive?
Join us for a hot buffet breakfast at the University of Ontario Institute of Technology and learn from Dean of the School of Continuing Education at Durham College, Debbie Johnston, and a panel of experts about how to manage cannabis in the workplace.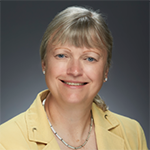 Debbie Johnston
Dean, School of Continuing Education, Durham College
Debbie Johnston is the Dean of the School of Continuing Education (CE) at Durham College. As Dean of the School of CE, Johnston is responsible for a portfolio of approximately 80 different programs available to non-full time students, spanning approximately 1,000 courses in areas that include business and computers, health and community services, education, trades, languages, motorcycles, and more.
Over the past year, Johnston has done extensive work in the field of medical cannabis, introducing the course "Medical Cannabis Fundamentals for Business Professionals," and more recently the innovative "Cannabis Industry Specialization" program.
Panellists include: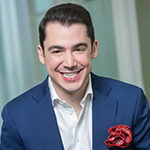 Adam Saperia
Chief Strategy Officer, Emblem Corp.
Adam Saperia joined the Emblem team in 2014 as President of the GrowWise Health education vertical. Under his leadership, the division has become one of Canada's leading providers of medical cannabis education services. Now in the role of Chief Strategy Officer, Saperia is responsible for developing and executing Emblem's strategic initiatives. As a trusted voice in the cannabis industry, he is a regular commentator on television and radio.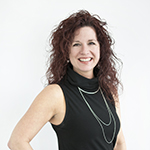 Corette Miller
Human Resources Professional, new initiatives hr consulting inc.
Corette Miller brings over 15 years' experience as a human resources professional to large and small corporations throughout North America. She helps her clients implement processes to help attract develop and retain great employees, as well as develop diverse teams that are essential to scaling a business. She deals with Ministry of Labour issues, performance issues and other HR challenges that can cause fines, penalties or damage her clients reputations.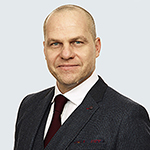 Peter C. Straszynsk
Lawyer, Torkin Manes LLP
Peter C. Straszynsk assists employers with all of their employment law issues through the hiring to the post termination stages of employment in both union and non-union settings. His areas of expertise include Cannabis Law, Employment & Labour, Health Law and Not-for-Profit & Charities. In the non-union environment, Straszynsk assists employers with contracts of employment, restrictive covenants, workplace policies, proactive advice on compliance with Employment Standards and other employment-related legislation, including advice on the use of medical marijuana in the workplace. In either setting, Peter regularly advises employers on human rights matters and where necessary defends them in proceedings before the Ontario Human Rights Tribunal.
Agenda:
8 a.m. | Hot buffet breakfast
8:30 a.m. | Cannabis 101/Legislation with Debbie Johnston including Q&A
In addition to support from our sponsors, this event is organized in collaboration with the University of Ontario Institute of Technology's Management Development Centre (MDC). The mission of MDC is to support managers to meet the competitive challenges of today's dynamic business environment by combining the latest business concepts with practical managerial skills. MDC's workshops develop skills in communication, leadership, negotiations, finance, marketing and information technology. Participants benefit from interactive small class sizes and opportunities to network and share best management practices with other local business leaders. Customized programs are also available. Learn more at 
mdc.uoit.ca
.
All events published on Startup Durham are done so as a convenience. Please contact the event organizer for confirmation on date, time, location, and registration information. Startup Durham can not be held liable for errors in event data including cancellation.