Want to submit an event to the Startup Durham Region calendar for syndication? Add it here. All events are moderated for approval prior to being added to the calendar.
Digital Mindset Program: Rapid Decision-Making Workshop
June 2, 2020 @ 9:30 am

-

12:00 pm
Part 1: Rapid Secision Making
RDM helps business owners to shortlist their biggest challenge, break the challenge down into smaller chunks, and prioritize and solution the smaller challenges.
How will this work: We will identify three or four businesses. Ask them to submit some of the challenges they would like to solve for their business. Find one challenge common to all, and help them solve that challenge in this workshop.
Outcome: Each business will leave with a tangible action plan to start solving the problem.
Digital Mindset Program provides business decision makers with simple but highly effective tools to build their online business models. The program helps to learn the possible risks associated with the generating the customer-base, provides tools to quickly analyse the problems and design solutions, and set up key objectives and results to measure the success.
About The Presenter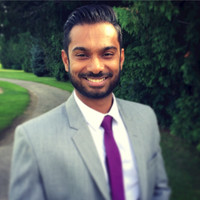 Ameya is a business strategist with a keen interest to help small and local businesses to build a strong digital strategy. He is the founder of ScaleUp42, a digital media and tech strategy firm whose vision is to support the digital growth of small and mid sized businesses. Prior to that, Ameya worked with TorStar/Metroland Media. For five years, he was in-charge of digital media products and distribution business across multiple CMAs in Ontario. He has a robust understanding of hyper-local business dynamics and digital media business development.
Related Events
All events published on Startup Durham are done so as a convenience. Please contact the event organizer for confirmation on date, time, location, and registration information. Startup Durham can not be held liable for errors in event data including cancellation.